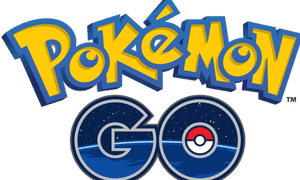 Nintendo
is working with a team of former Google developers on a new location-based Pokémon game for smartphones.
The game will involve going to real world locations while playing on your phone in order to catch Pokémon monsters.
Pokémon Go will be released in 2016 for iOS and
Android
, developed in partnership with The Pokémon Company and Niantic, which as a Google subsidiary made the location-based game Ingress.
The game will include in-app purchases, which given Pokémon's status as a popular children's game – although it has many adult fans too – could prove controversial.
Nintendo is hoping that the involvement of the Pokémon series' game director Junichi Masuda will assuage any concern among fans. There is already a freemium Pokémon game available for mobile devices:
Pokémon Shuffle
, which recently launched for iOS and Android.
Nintendo had previously resisted calls to make some of its games – whether old or new titles – available on smartphones and tablets, rather than purely on its own consoles and handheld gaming devices.
There'll be a device for Pokémon Go, though. Nintendo is making a gadget called the Pokémon Go Plus that will connect to players' smartphones using Bluetooth, vibrating and flashing when a Pokémon is (virtually) nearby, so they can press a button to attempt to catch it.
The partnership is a big deal for Niantic, which spun out of
Google
in August as an independent company. Science-fiction game Ingress has been downloaded by 12 million people on Android and iOS so far.
"Our partnership with The Pokémon Company and Nintendo is an exciting step forward in real-world gaming and using technology to help players discover the world and people around them," said the company's chief executive John Hanke.