The branding gurus are really earning their wages down Redmond way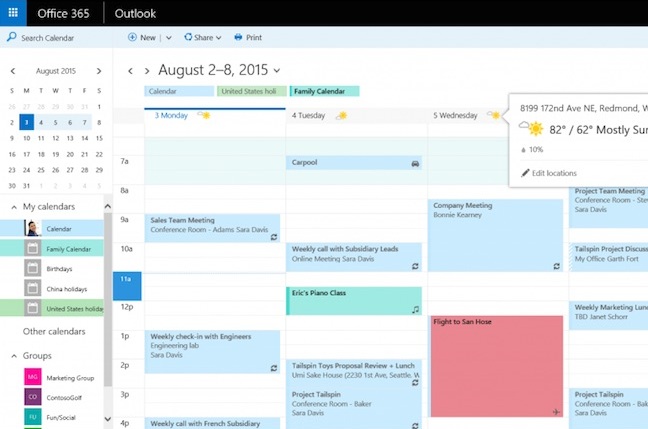 Fresh from showing glimpses of the next-generation Outlook Web Access client in a preview of
Exchange Server 2016
, Microsoft has now detailed just how the new version of the browser-bound Outlook will work.
There's a new name for starters: "Outlook Web Access" is now "Outlook on the web". Those marketers sure are earning their wage!
Microsoft saying all the usual stuff about the revision making you more productive. The feature touted as making the greatest contribution to that cause is the new "Action toolbar" that "provides quick access to the most common commands, whether you are clearing out your inbox, replying to an email, or adding an event to your calendar."
One of the things you'll see on the toolbar, depicted below, is the "Sweep" command.
That's come from Outlook.com and "provides a simple set of actions to manage emails from specific senders."
Redmond reckons it is "great for managing reoccurring messages like newsletters, digital coupons, and other email received on a regular basis," because "... you can choose to keep messages from a specific sender for a specified number of days, only keep the latest message, or delete all messages from the sender."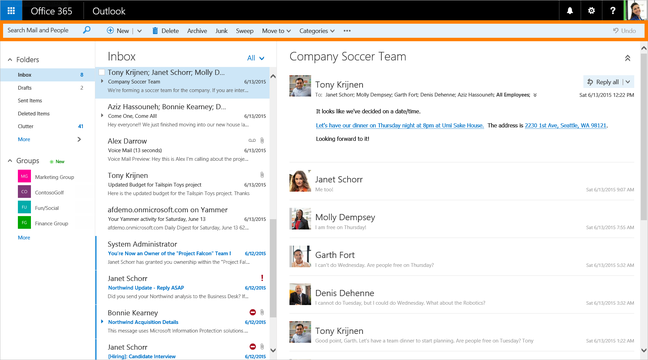 Outlook for the Web's new interface, featuring the orange-highlighted ' Action toolbar' Click
here
to embiggen.
There's also an improved visual editor, complete with emoji support, said to make the chore of adding inline images to email easier. The single-line view has been enhanced to offer a preview of a mail's content, not just the subject line.
Everything's been tidied up for mobile use, across mail and calendar, which gets a weather forecast and "charms", wee icons you can add to events to that flights are adorned with little pictures of airplanes. So cute. And so productivity-enhancing, for sure.
The changes are already available for Exchange Online customers who signed up for Microsoft's First Release plan. The rest of you will see the changes from the first week of September. Tablet users are encouraged to use Outlook apps, and to be patient if you want web UI refresh. ®